Click the links to watch webinars put together by the Decatur Regional Chamber of Commerce.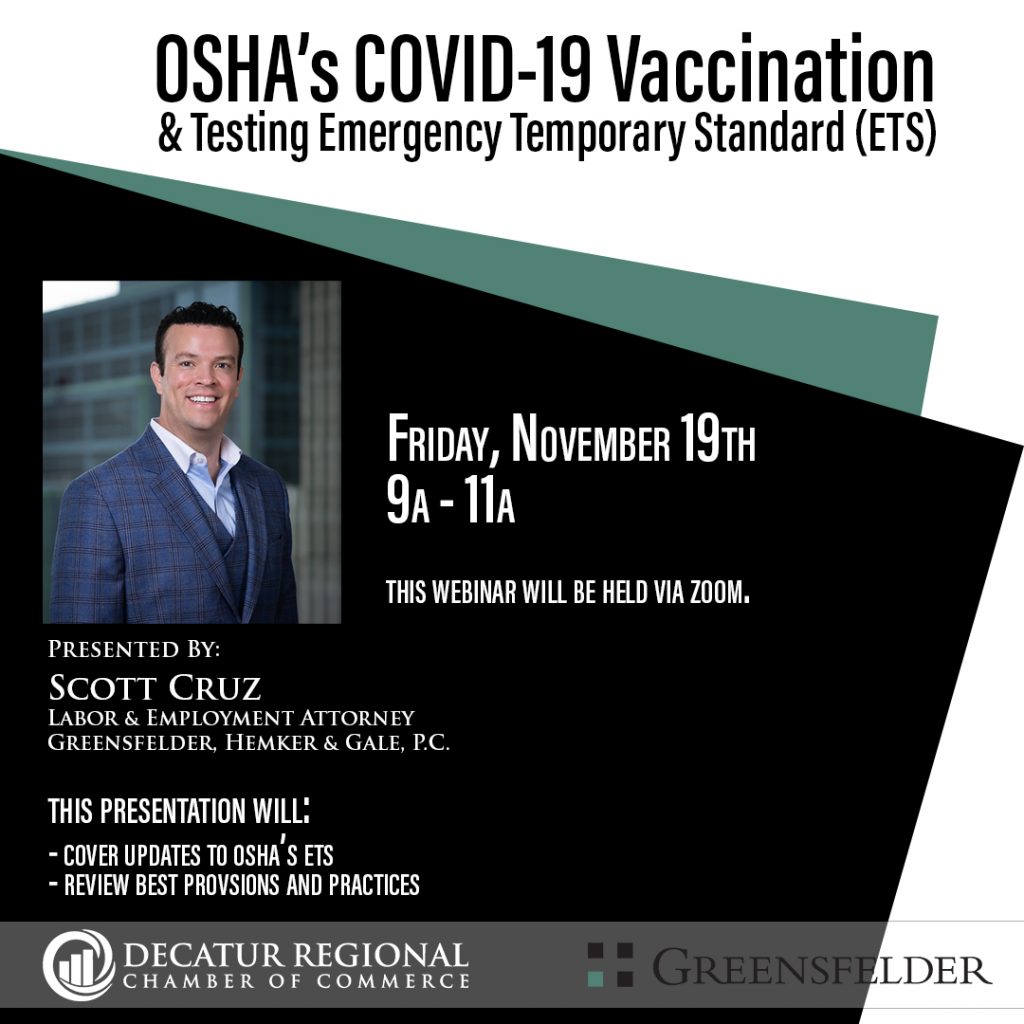 OSHA's COVID-19 Vaccination, Testing, and Face Coverings Emergency Rule
In this webinar, Scott Cruz, Labor & Employment Attorney at Greensfelder, Hemker & Gale, P.C. goes over OSHA's COVID-19 vaccination, testing, and face coverings emergency rules. He also discusses the best practices and provisions for businesses.
Retail Strategies for Online Selling
Helping Organizations Navigate Covid-19 Relief
Technology and your Business-Navigating Remote Work
Road to Recovery-Preparing to Re-open Your Business
Small Business-Funding Options Explained
The Coronavirus-How Employers Can Manage the Outbreak